Saint Paul finishes sixth at world cheerleading championships
Click > READ MORE
Niagara Student Shines on National Stage
Bethany Poltl looked to the past to help shape her future.
The 13-year-old Niagara-on-the-Lake resident, who hopes to one day become a doctor, was visiting Grand Bend a few years ago when she came across a plaque honouring Dr. Jennie Robertson, Canada's first female surgeon.
By Bernd Franke, The Tribune, October 16, 2016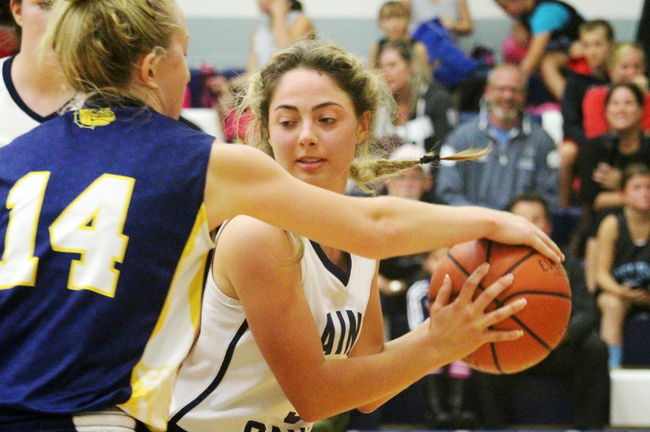 Fourth-seeded Saint Paul didn't let the disappointment of a first-round upset at the Tribune Girls Basketball Tournament linger all that long.
Though a two-point loss to the E.L. Crossley Cyclone in the qualifying round bounced the Patriots out of contention for a gold medal, they did the next best thing by winning the consolation championship. Lauren Dempsey scored 19 points and Juliana Camisa added 10 as Saint Paul defeated the Sir Winston Churchill Bulldogs 49-46 Saturday night at ecole secondaire catholique Jean Vanier in Welland.
Patriots head coach Colin McLeod used the four-day, 16-team tournament as an opportunity to give everyone on the team playing time."I'm glad they all got a chance to play," he said. "We came here to work out and have fun, and that's what we did."