By Bernd Franke, The Tribune, October 16, 2016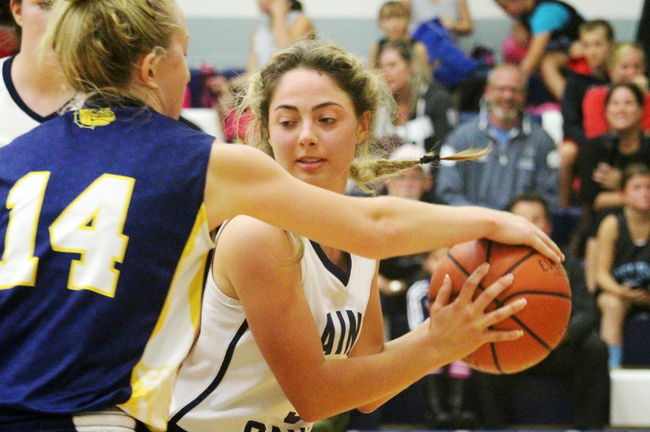 Fourth-seeded Saint Paul didn't let the disappointment of a first-round upset at the Tribune Girls Basketball Tournament linger all that long.
Though a two-point loss to the E.L. Crossley Cyclone in the qualifying round bounced the Patriots out of contention for a gold medal, they did the next best thing by winning the consolation championship. Lauren Dempsey scored 19 points and Juliana Camisa added 10 as Saint Paul defeated the Sir Winston Churchill Bulldogs 49-46 Saturday night at ecole secondaire catholique Jean Vanier in Welland.
Patriots head coach Colin McLeod used the four-day, 16-team tournament as an opportunity to give everyone on the team playing time."I'm glad they all got a chance to play," he said. "We came here to work out and have fun, and that's what we did."
By Alison Langley, Niagara Falls Review, September 16, 2016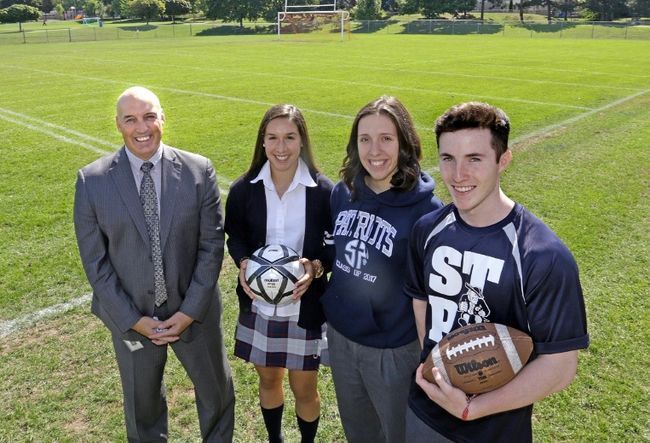 For Lauren Raimondo, her field of dreams is always artificial.
"Playing on turf is a bit of a faster game because you know the surface is going to be pristine. With grass, sometimes you don't get the best field and that can effect the whole game," said Raimondo, 17, a member of Canada Soccer's Women's National U-17 team.
The Grade 12 student at Saint Paul Catholic High School said she was thrilled by the recent announcement that her school will be the first high school with the Niagara Catholic District School Board to have an artificial turf sports field.
The Niagara Foundation for Catholic Education on Wednesday pledged $200,000 towards the cost of a new turf field at Saint Paul.
The approximate cost of the project will be between $900,000 and $1-million, which includes the field and lighting.