By Alison Langley, Niagara Falls Review, September 16, 2016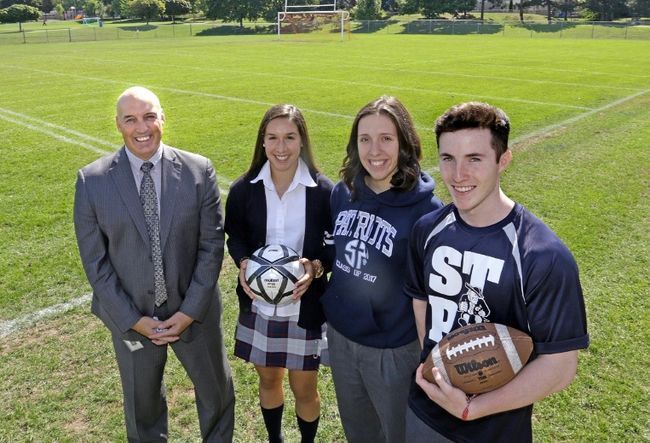 For Lauren Raimondo, her field of dreams is always artificial.
"Playing on turf is a bit of a faster game because you know the surface is going to be pristine. With grass, sometimes you don't get the best field and that can effect the whole game," said Raimondo, 17, a member of Canada Soccer's Women's National U-17 team.
The Grade 12 student at Saint Paul Catholic High School said she was thrilled by the recent announcement that her school will be the first high school with the Niagara Catholic District School Board to have an artificial turf sports field.
The Niagara Foundation for Catholic Education on Wednesday pledged $200,000 towards the cost of a new turf field at Saint Paul.
The approximate cost of the project will be between $900,000 and $1-million, which includes the field and lighting.