Saint Paul Catholic High School will host Grade 8
Open House on November 21 at 6:00 p.m..... Join Us!!!
If Dave Hagan has his way, his stories will live long after he is gone.
He wouldn't want it any other way.
He is 88 years old, a veteran of both British and Canadian field artillery units in conflicts at the end of and after the Second World War. In his words, he is an old soldier. A gunner.
"Once a gunner, always a gunner," he says in a crisp English accent.
More than one million Canadians (including Newfoundland) served in the military during the Second World War. More than 45,000 died. Another 55,000 were wounded.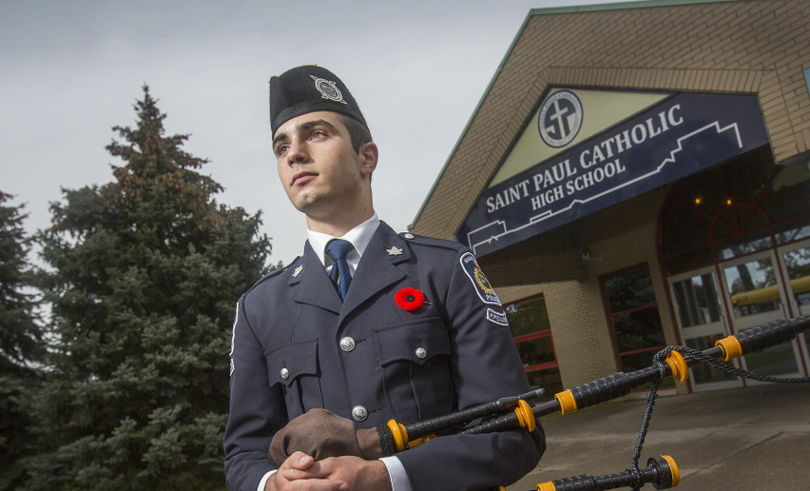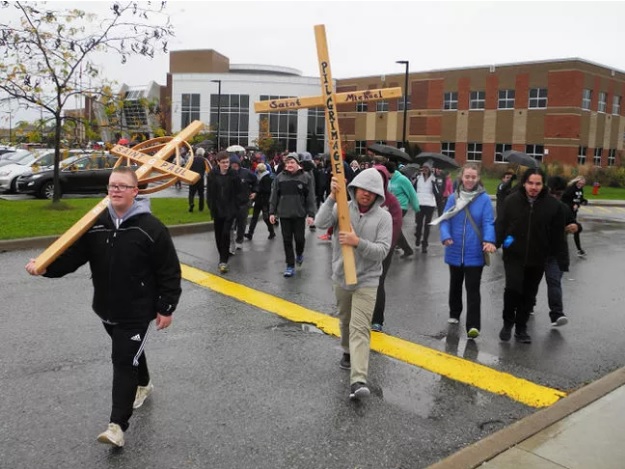 It was early, it was drizzling, and they were trudging to school on a Sunday.
But for nearly 800 students of the two Niagara Falls Catholic high schools, it's a Sunday that matters more than usual. For the 42nd year, they joined Catholic high schools across the region for the annual pilgrimage, raising money for countries in need overseas.
Once a year, Saint Michael and Saint Paul high schools in the Falls put aside their rivalry to make the trek. Sunday's stroll was 10.5 kilometres, starting at Saint Michael on McLeod Road. With parents and school staff, about 1,000 people took part.
Saint Michael does the walk for the Hope for Rwanda Children's Fund, while Saint Paul walks for The Immaculate Conception School in Haiti.